With his latest film, has PTA tapped into an extraordinarily rich world or failed to do more than rummage around in LA insiders best hits? That's the thought I wrestled with for the first hour of Licorice Pizza.
The premise is simple enough. Fifteen year old actor, Gary, wants to make something of himself in every way possible: selling water beds, upstaging TV stars, obtaining the woman of his dreams, etc. This particular woman is Alana, ten years his senior but in need of new direction in her life. Together, the two try to take 1970s Hollywood – to inconsistent results. Lucky for Anderson, Cooper Hoffman and Alana Haim bring excellent energy and specificity to their roles. I'd love to see the two star in something else down the line (that is, of course, when Hoffman is older) .
The first of Anderson's many issues is the concerning age gap between his two stars. As many of my friends have posited: what would the reaction be were the genders reversed? Furthermore, Alana spends most of the film attempting to earn the favor of every man she meets. It's only when she encounters a politician who does not desire her (a sincere Benny Safdie) that she comes to her senses…by choosing to fall for a fifteen year old?
On top of Alana's boxing in, every woman of color in the film is rendered as a sexual or silent object. Scenes involving a white restaurant owner's racist impersonation of his Japanese wife are uncomfortable and irrelevant. Anderson claims that his film is a representation of the times it was capturing, but by displaying inequities and micro-aggressions without any point of view on them, he only stokes the fire. The predominantly white audience I sat among laughed at the impressions and I did not take that as a sign of success (Anderson's further interviews only solidify his ignorance).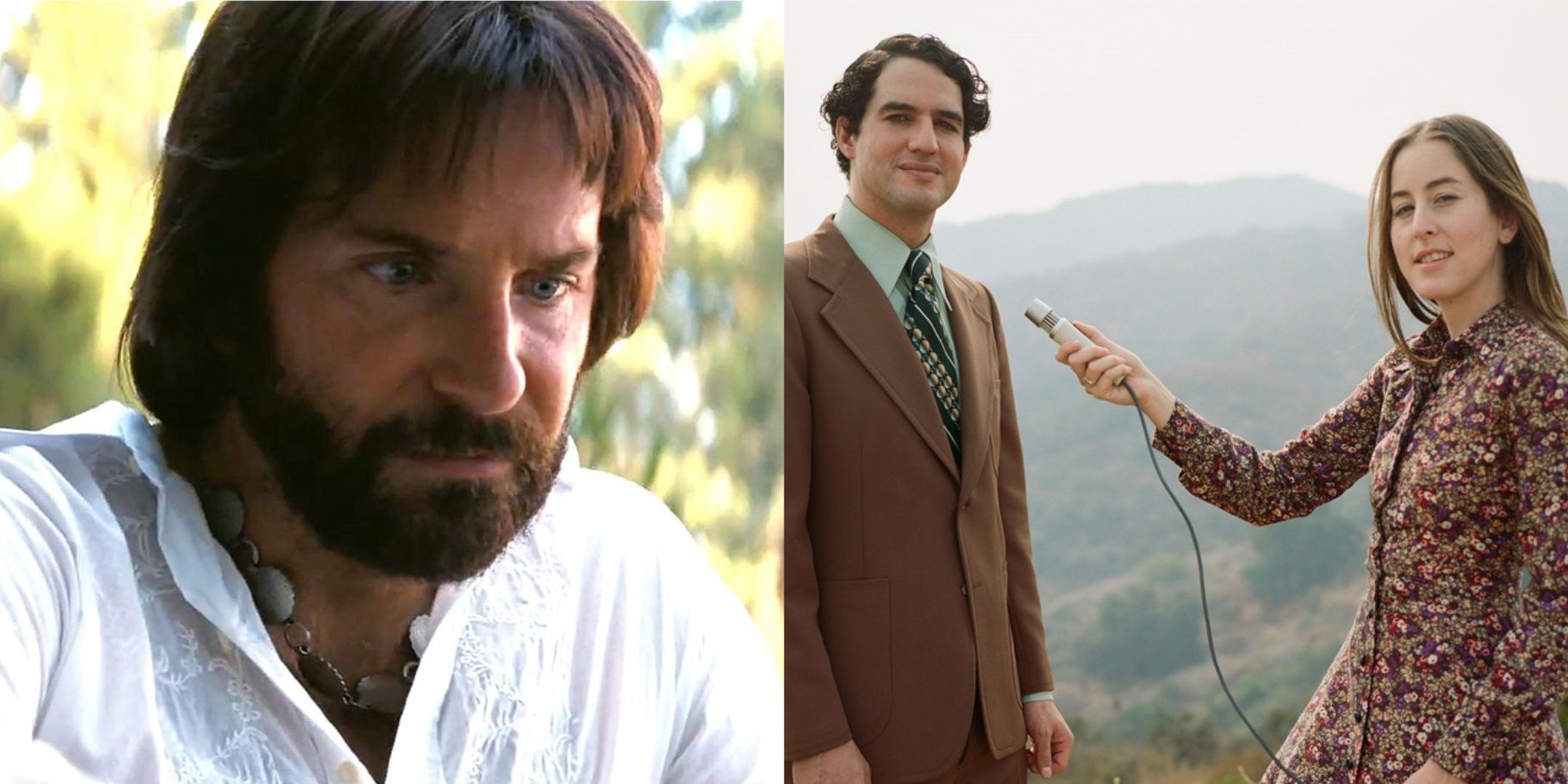 Other stars from Bradley Cooper to Sean Penn serve as flashy side dishes, whizzing by with half-baked references and meaningless characterizations. The dialogue that clicks with some excitement at the beginning fizzles out by the end. Camerawork from Michael Bauman and costumes/production design from Mark Bridges and Florencia Martin try to gloss over the pile up with pretty colors, but they can only do so much.
The answer to my question became clear by the second hour. It's time to stop praising brilliant directors just because they produced a new film. Look at the content, look at the characters, look at the intentionality. Regardless of the cultural critiques, I found Licorice Pizza to be an underdeveloped and aimless film.
Licorice Pizza is now playing in Select Theaters