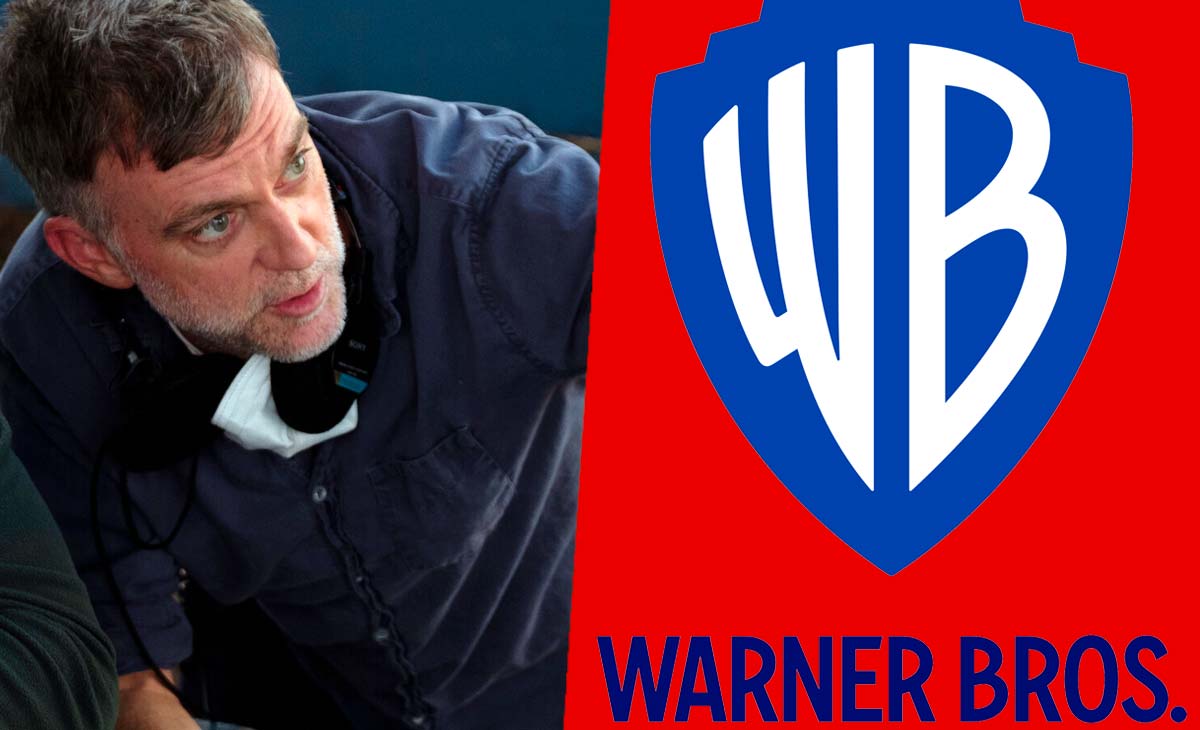 Over the past week, you've likely heard the outcry from filmmakers and film fans about the uncertain fate of TCM under the Warner Bros. Discovery regime. It feels as if the network is facing an existential threat under the umbrella of a corporation looking at every way to cut costs. But thankfully, there are folks like Steven Spielberg, Martin Scorsese, and Paul Thomas Anderson making calls and trying their best to save TCM. And in the case of the latter filmmaker, it appears Anderson might have a bit of leveraging power as a report claims his next film is being set up at WB.
According to a report from IndieWire, it appears Paul Thomas Anderson is working with Warner Bros. to release his next, untitled film. While there still seems to be a lot of details that are being kept under wraps, it's clear that Anderson's established relationship with WB executives Mike De Luca and Pam Abdy is a large factor in the filmmaker choosing this studio for his next film.
As for what the untitled film might look like, the rumors have Joaquin Phoenix, Viggo Mortensen, and Regina Hall starring in the film with Leonardo DiCaprio's name being thrown out there too. Perhaps telling, DiCaprio's name isn't mentioned in the report from IndieWire, so that plan could have changed. (Anderson has said numerous times that he will eventually work with DiCaprio on a project.) The film is rumored to be about a young girl training in martial arts. It sounds as if it is a sweet coming-of-age film. Just speculation, but this could also be the film that PTA had previously discussed years ago when he explained that he was working with his young daughter to write a script.
Again, it all makes sense that PTA would set up his next film at Warner Bros. Considering De Luca is co-running the film division alongside Abdy, it all fits. De Luca has worked with Anderson on films dating back to "Boogie Nights" and "Magnolia." And while running MGM, the duo brought in Anderson to release "Licorice Pizza."
Of course, that good will only goes so far. It'll be interesting to see how Anderson reacts if something more drastic happens over at TCM. Would WBD CEO David Zaslav think twice about cutting TCM if it meant destroying a deal with Paul Thomas Anderson? We've seen him make more controversial decisions than that in the name of saving money. So, we shall see.
But for now, it appears Warner Bros. has landed Paul Thomas Anderson's next film, and new PTA is always good news for film fans.
WB Reportedly Lands Paul Thomas Anderson's New Film Rumored To Star Joaquin Phoenix, Viggo Mortensen & Regina Hall