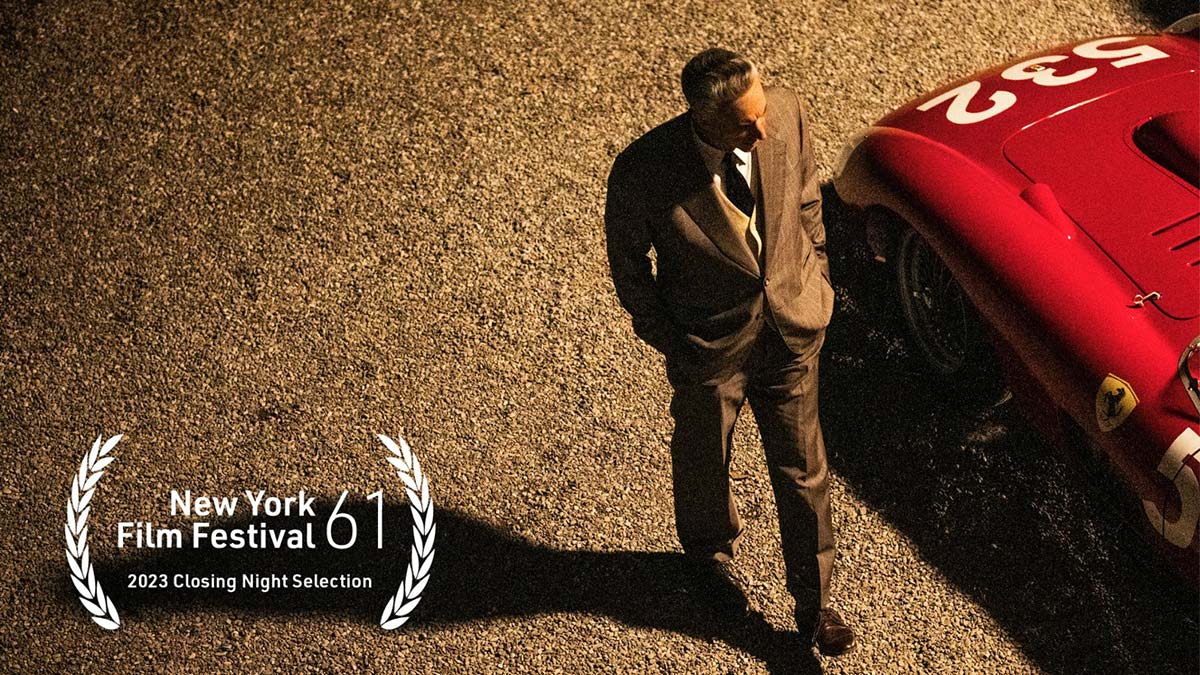 Cinephiles already know that "Ferrari," Michael Mann's first film since 2015's "Blackhat," will have its world premiere in competition at the Venice Film Festival in September. But now Mann fans know when his biopic will have its North American premiere: as the closing film of the New York Film Festival on October 13.
"Ferrari" is Mann's long-gestating biopic about Italian race car manufacturer and entrepreneur Enzo Ferrari, with Adam Driver in the starring role. The film follows a pivotal period in Ferrari's life that leads him to a major career turning point: participating in Italy's renowned cross-country Mille Miglia automobile race.
Here's a (long, very detailed) synopsis for "Ferrari," courtesy of NYFF:
Michael Mann (Heat, The Last of the Mohicans, The Insider) brings his astonishing command of technique and storytelling to bear on this emotional, elegantly crafted dramatization of the life of the legendary race car manufacturer and entrepreneur Enzo Ferrari at a professional and personal fulcrum. It's 1957, and the marriage of Enzo and Laura has begun to irrevocably fracture as a result of his philandering and the tragic recent death of their young son. Their unsettled domestic world is on a collision course with his work life as Enzo faces a pair of major turning points: financial pressure to increase productivity, which means going against his long-standing desire to only produce race cars, and preparations for the treacherous cross-country open-road Mille Miglia race. Dovetailing these narrative strands, Mann effortlessly shifts gears between elegiac and spectacular, climaxing in an exhilarating and terrifying race across the Northern Italian landscape—a visual and aural wonder of revving machinery against bucolic splendor—that ranks with the greatest set pieces of the director's career. 
Alongside Driver, "Ferrari" also stars Penelope Cruz as Laura, Shailene Woodley, Gabriel Leone, Patrick Dempsey, and Jack O'Connell.
Mann shot "Ferrari" last year on location in Italy, including Ferrari's hometown on Modena.  Troy Kennedy Martin writes the film's script. STX Entertainment leads production on "Ferrari," and handles its international distribution. Meanwhile, NEON took over the film's US theatrical release from STX earlier this month, and currently has it slated for a December 25 debut.
"Michael Mann has made many remarkable movies but perhaps never one as simultaneously thrilling and moving as "Ferrari,"" said Dennis Lim, Artistic Director of the New York Film Festival. "Not just a feat of virtuosity, this is a grand and striking evolution of his career themes and his most deeply personal work. We are honored to welcome him to the festival for what I'm sure will be a Closing Night for the ages." As for Mann, he stated, "It's a great honor to close the esteemed New York Film Festival with "Ferrari." Other NYFF Main Slate selection committee members beyond Lim include Florence Almozini, Justin Chang, K. Austin Collins, and Rachel Rosen.
The New York Film Festival takes place this year between September 29-October 15. The main slate of the festival has yet to be announced, but Sofia Coppola's "Priscilla" will be the centerpiece film this year. Tickets for "Ferrari" go on sale on September 19 at noon ET.
Michael Mann's 'Ferrari' Will Be The Closing Film Of The 2023 New York Film Festival